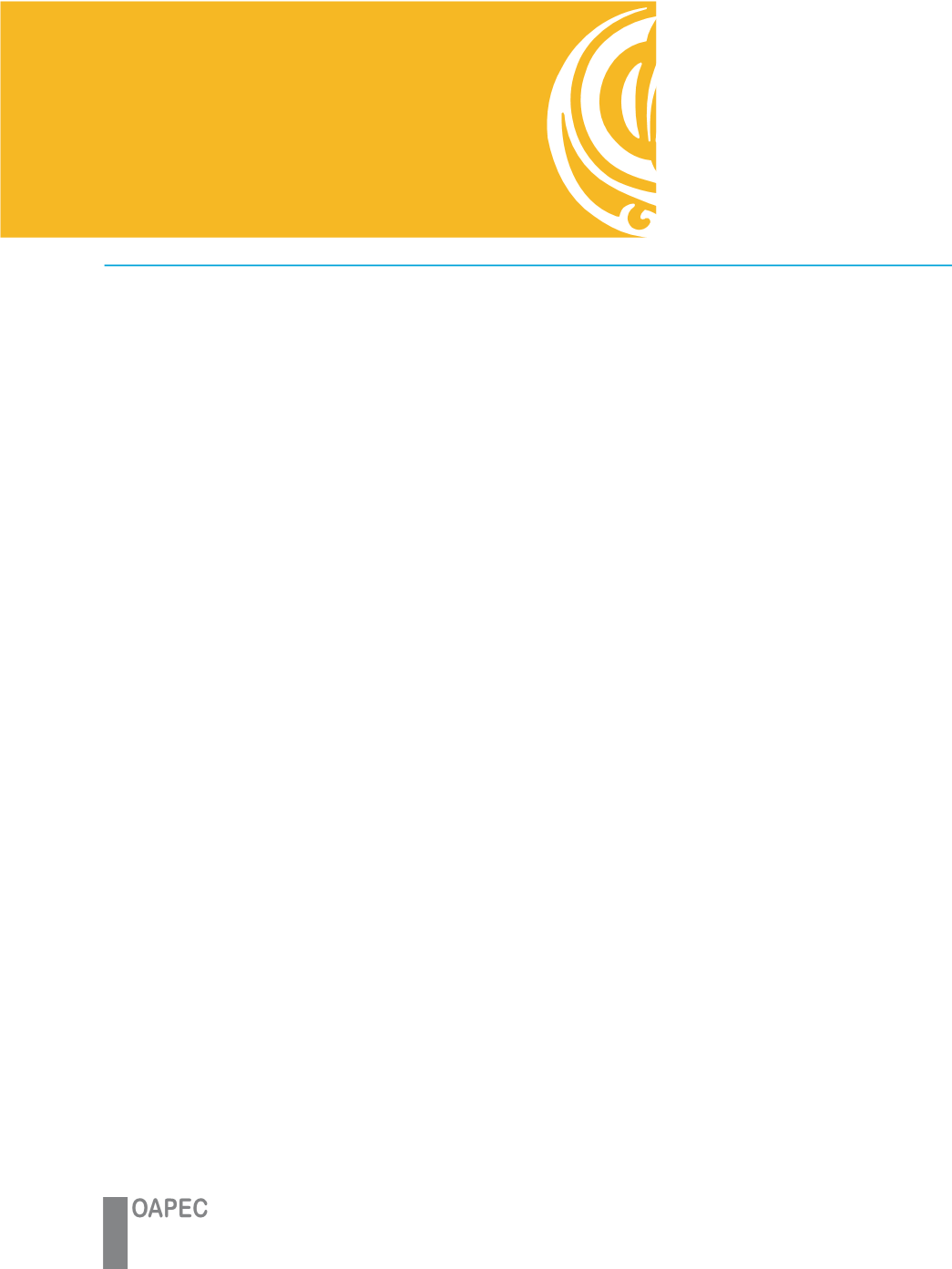 OAPEC Secretariat General started a new era of constructive
cooperation with the GCC Council's Secretariat General through the
signing of anMoUonPetroleumMedia. HEAbbas Al Naqi, representing
OAPEC, and HE Dr Abdullatif Al Zayyani, representing the GCC Council,
signed the MoU on Tuesday 19 March 2019 at OAPEC headquarters
in Kuwait.
The MoU signing crowns 3-year-long efforts and talks between the
two sides. It came in recognition of the current developments in the
media, especially the petroleummedia, in the age of social media that
affects public opinion trends in all walks of life, including oil, gas, and
energy. The current scene ignited the need for further cooperation
to keep in pace with the new international media and develop the
current media rhetoric, as well as, boost the media presence at Arab
and international platforms to free the Arab petroleum industry from
stereotyping and spread accurate information and data on the Arab
petroleum industry, especially the member countries of these two
Arab regional organisations.
The MoU project had the full and direct support of HE Al Zayyani
and HE Al Naqi as the petroleum media experts' committee meetings
have been hosted in rotation between the two organisations. This has
resulted in establishing a strong basis and agreeing an appropriate
mechanism for media cooperation and expertise exchange.
The goals of this project aim at contributing to highlighting the
bases for maintain the petroleum resources and using them in the
most ideal way since they represent the main source of national
income in most Arab countries. These resources also form the solid
base for economic and social development thus maintaining them
requires the cooperation of everyone including media as it is the
main communication channel with the public. Another goal is to
highlight the member countries' efforts (from both organisations)
to maintain the stability of the international petroleum market and
boost economic development to serve the interests of the peoples of
these countries and the world.
EDITORIAL
OAPEC & GCC COUNCIL: SIGNING MOU ON PETROLEUM
MEDIA STARTS NEW CHAPTER OF COOPERATION
4
Volume
45
Issue
3