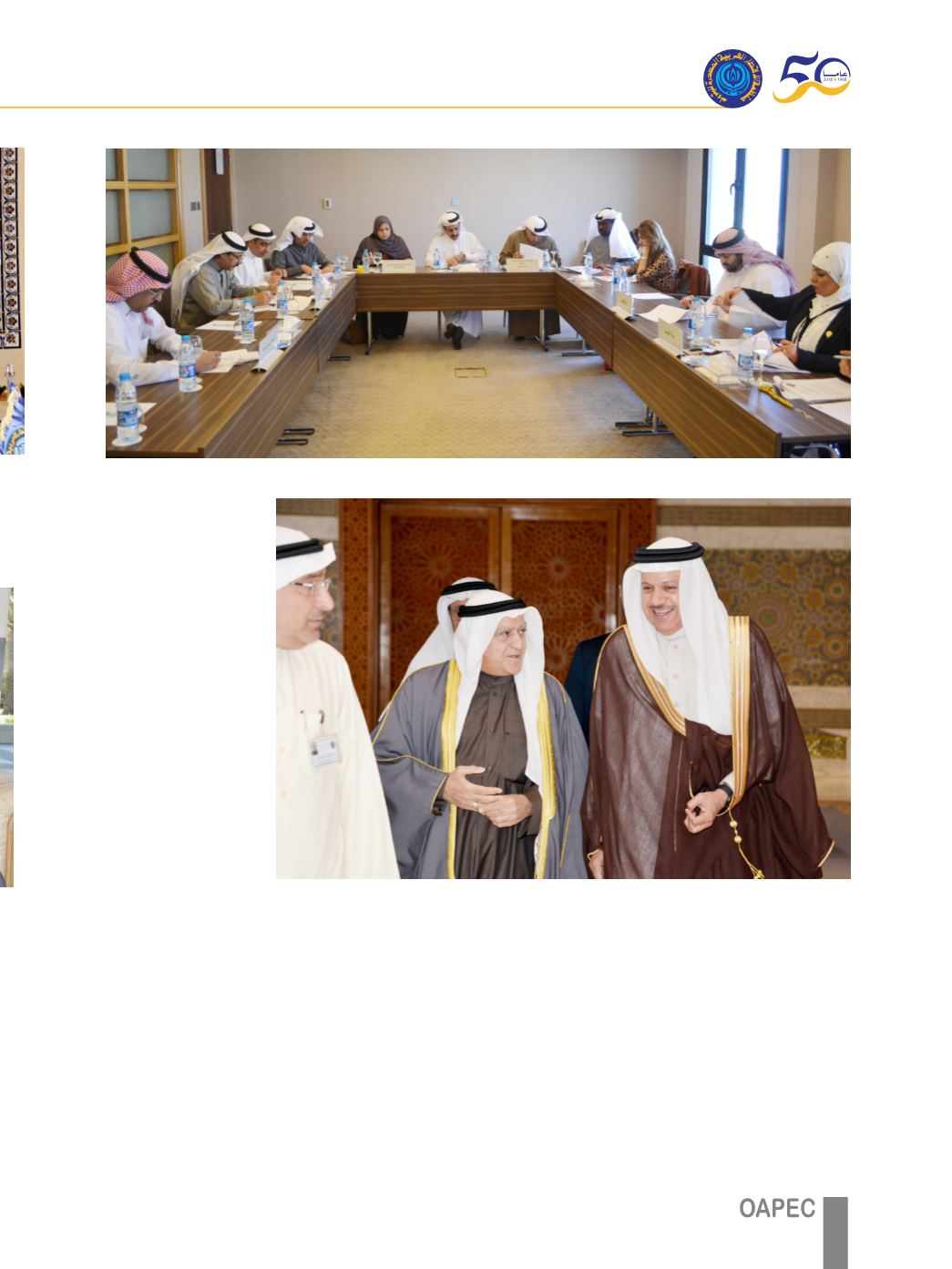 Volume
45
Issue
3
9
He added that the
two organisations
will work together
to fulfil various joint
media goals which
should
highlight
the strategic and
pivotal role of the
petroleum industry
in our member
countries. Al Naqi
clarified "we will
work
together
to
safeguard
our
petroleum
interests
and
refute rumours and
inaccurate information and news on the
petroleum industry usually promoted by
foreign press and social media."
He added that bilateral relations between
OAPEC and the GCC Secretariat Generals
have always been strong and genuine ever
since they started from the infant years of
the GCC Council when it was established
in 1981. He said the ties are still very close
especially on media, economy, statistics,
training, environment and climate change
issues. Al Naqi said since that date there
have beenmany exchanged high-level official
visits; as well as, various technical seminars,
and experts' meetings. He added that 5 Arab
GCC countries are members in both OAPEC
and the GCC council.
HE Al Naqi concluded by praising the
huge efforts of the GCC Petroleum Media
Committee and those in charge at OAPEC's
Press and Library Department that resulted
in the signing of the MoU.