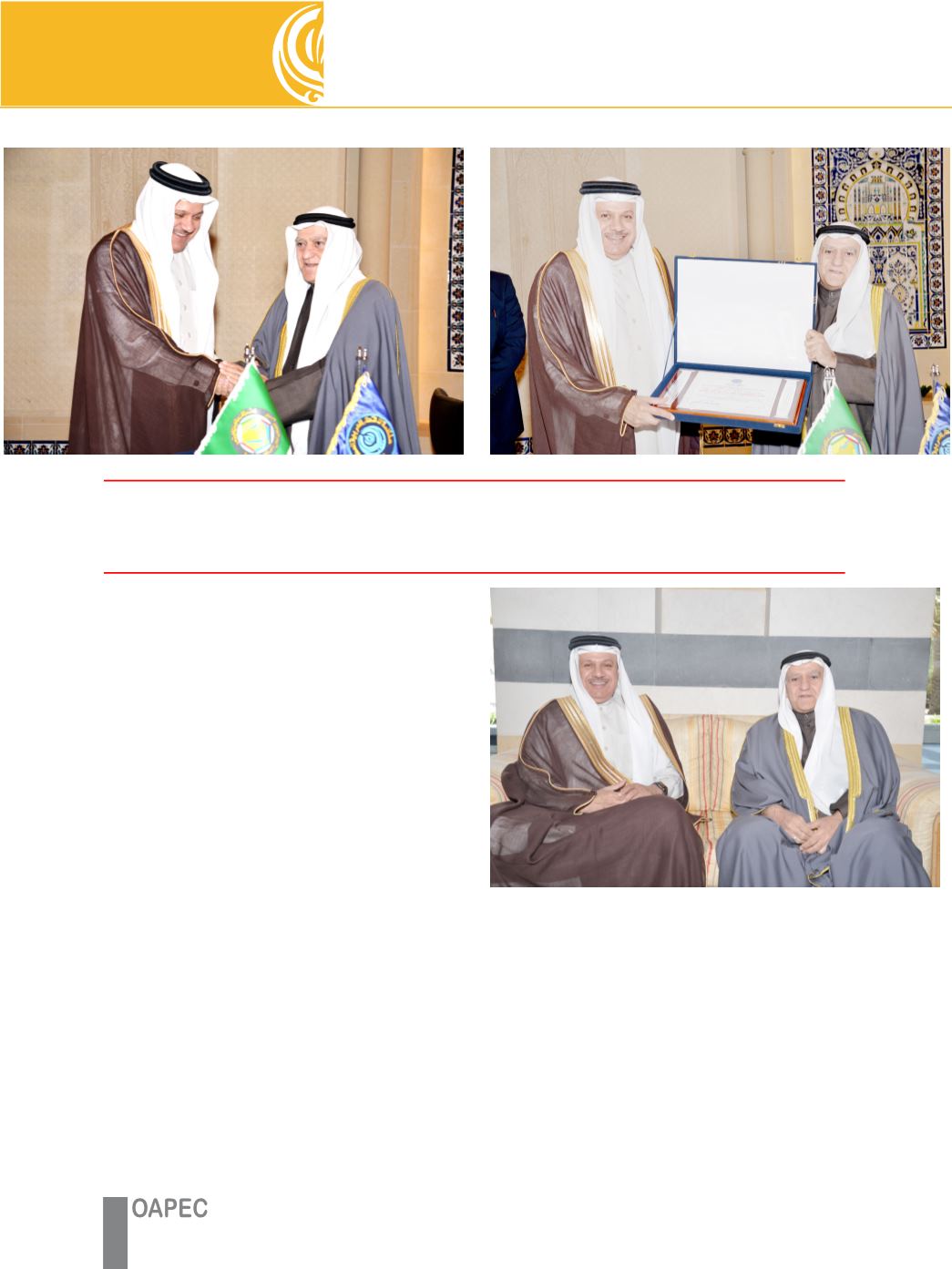 OAPEC Activities
8
Volume
45
Issue
3
HE AL NAQI: MOU SIGNING STARTS NEW PHASE OF
CONSTRUCTIVE COOPERATION BETWEEN GCC COUNCIL & OAPEC
The MoU stems from a mutual desire
between the two organisations to boost
bilateral relations and activate the petroleum
media role in order to agree a common vision
on regional and international developments
in the petroleum industry. The MoU is based
on the petroleum media strategy approved
by the GCC Higher Council's 33rd round
(December 2012).
The target of the MoU is to put a
framework for petroleummedia cooperation
between the two sides, as well as, exchange
expertise, information, and reports in this
respect. It also aims at coordinating during
international forums in line with both sides'
regulations.
The two sides will cooperate in preparing
joint research studies on petroleum media,
exchange expertise and visits, information,
and reports and collaborate for active
participation in international forums.
There will also be training cooperation
for petroleum media staff and journalists
through joint specialised workshops and the
organisation of regional and international
conferences for petroleum media experts.
On information and social media, it was
agreed to link the two sides' databases
and coordinate on websites, as well as,
activate the role of social media channels by
defending the stance of member countries
andpromoting their relevantmedia activities.
On his part, HE Al Naqi lauded the
signing of the MoU with the GCC Council
considering it a start of a new phase of
fruitful cooperation between the two sides.